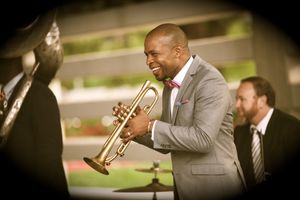 Welcome to the new JGRAYJAZZ.NET! We've redesigned the sight as well as other websites - Youtube, Reverberation, & Facebook. We have also redesigned our iPhone App as well. We've recreated these sites with great features in order to give you easy access to the info you're looking for.

Take a tour through the site and find show dates, pics, videos, and new music from John Gray, The Michael Foster Project, The Soul Jukeboxx, The JGrayJazz Trio, & Ernest Jackson!

Let us know what you think by tweeting, emailing, or posting us….we want to make sure that you have the best experience possible while exploring our website and other media outlets.

Thanks for visiting, and we'll see you at the next show!

John Gray - Continuum Music

 
Want to know more about John Gray, The Michael Foster Project, The Soul Jukeboxx, Ernest Jackson, & The JGray Trio??? Well check out the 'About Us' page to read up on each group as well as what people and publications are saying about Continuum Music artist and shows!
Want to know what's going on with John Gray and Continuum Music artists RIGHT NOW?!?! Well check out 'THE LATEST' page to see our Twitter Feed, Instagram post, and our News & Notes Blog.
If your looking for the next show, look no further than the 'Calendar Page'.....Find out when and where you can catch Continuum Artists at a venue near you!!!
Want to hear and see John Gray and the Continuum Music artists in action? Well visit our Look and Listen pages to check out the music, live shows, appearances, and pics.